A 52 carat ruby and a pink diamond have set two world auction records after they went under the hammer for nearly £28 million each.
The 55.22 carat Mozambique ruby, named the Estrela de Fura 55.22, sold for 34.8 million dollars (£27,723,420) during Sotheby's Magnificent Jewels sale in New York on Thursday – setting a new world auction record for a ruby as well as for any coloured gemstone.
The record was previously held by the Sunrise Ruby, a 25.59 carat Burmese stone, which sold for 30.3 million dollars (£24,148,191) at Sotheby's Geneva in May 2015.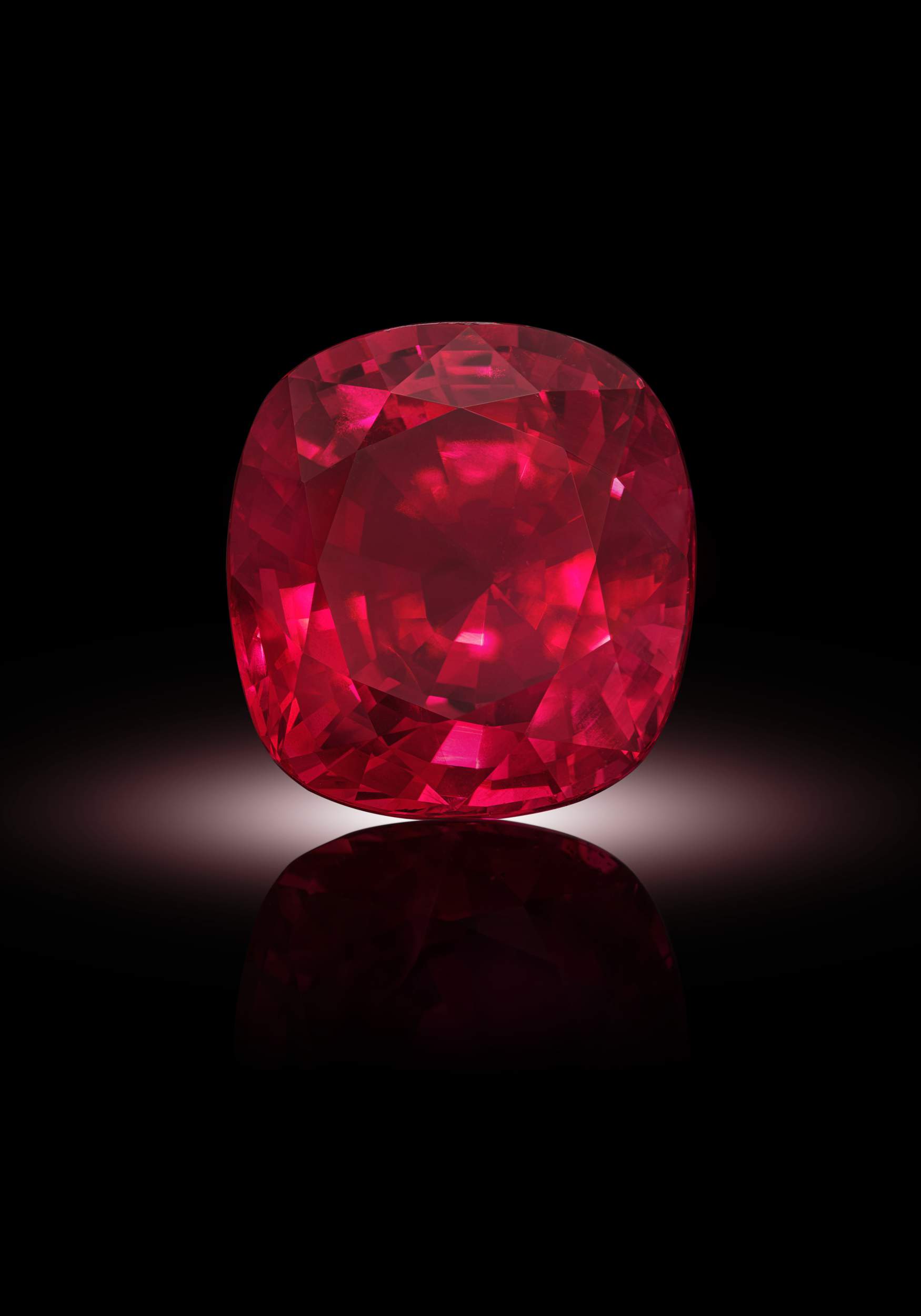 The ruby was recently cut from a 101 carat rough discovered at a ruby mine in Mozambique in July 2022, one of the largest ruby deposits in the world.
The auction house has said that rubies of this magnitude are "exceedingly rare", with only two examples previously hitting the 15 million dollar (£11,951, 250) mark.
A 10.57 carat pink diamond, dubbed The Eternal Pink, also achieved 34.8 million dollars at auction on Thursday, establishing a world auction record for a "fancy purplish-pink diamond".
Sotheby's has described it as the "most vivid pink diamond to ever come to market".
The record was previously held by a 10.64 carat fancy vivid purplish-pink diamond which sold for 19.9 million dollars (£15,857,116) at Sotheby's Hong Kong in 2019.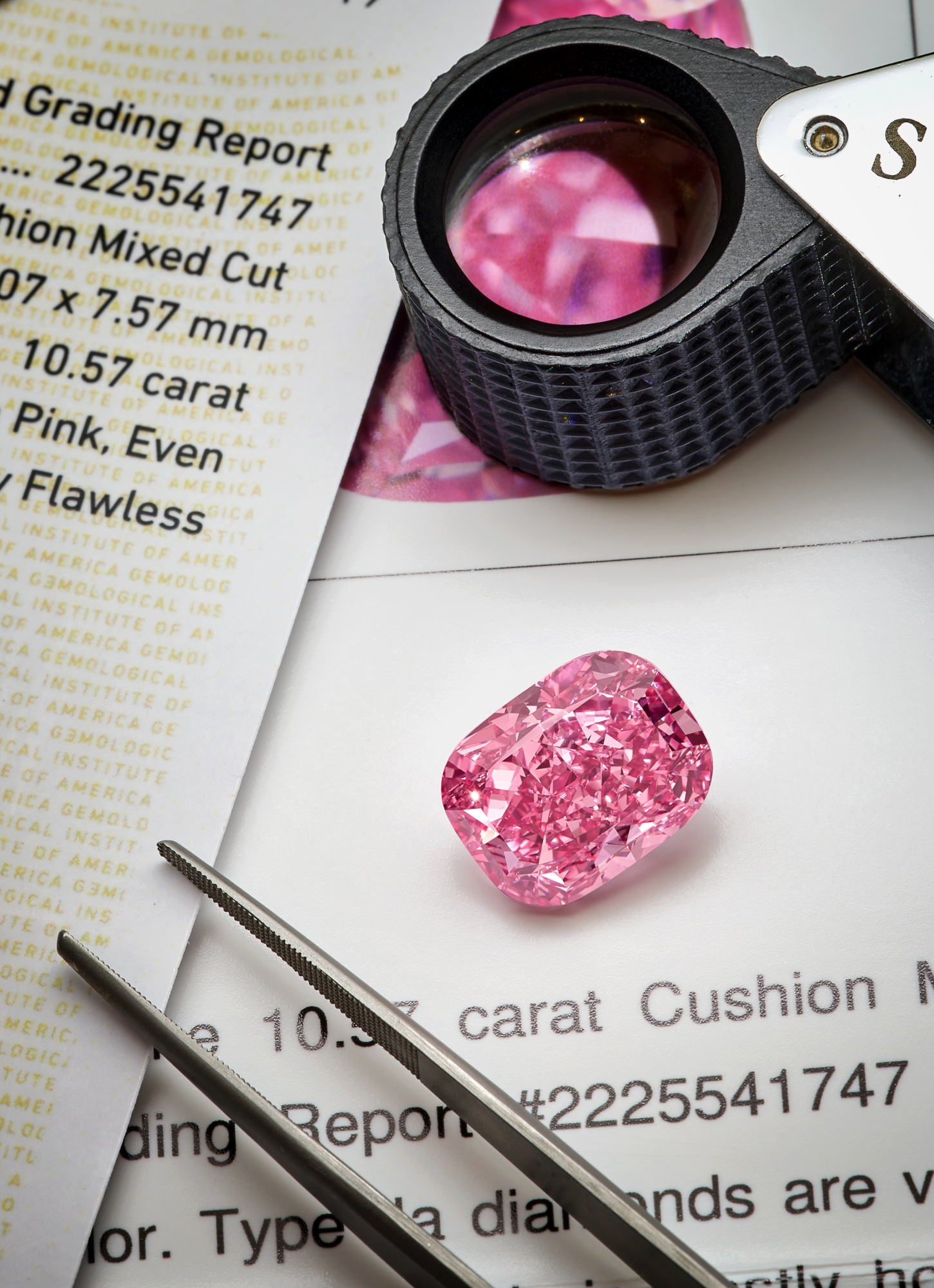 Quig Bruning, head of Sotheby's Jewellery in the Americas, said: "Today, we witnessed the historic sale of not one, but two of the most exquisite and important diamonds and gemstones to ever hit the auction block.
"It's difficult to express the range of emotions I felt when I first laid eyes on the Estrela de Fura 55.22, but to put it simply, I was entranced.
"With its unprecedented size, piercing colour and rare degree of optical transparency and clarity, it truly deserved the record-breaking price today, as it now joins the ranks of the world's most legendary gemstones."
Reflecting on the pink diamond's achievement, he added: "It was equally an honour to have handled a diamond as breathtaking and extraordinary in nature as The Eternal Pink, and its price today reaffirms that Sotheby's is the premier destination for the world's rarest diamond creations.
"I proudly speak on behalf of the global jewellery department at Sotheby's when I say how truly privileged we are to have been a steward of these ultra-rare gems and today's results are further proof that there is continued demand for the finest diamonds and gemstones of the very highest order."