Turkey's incumbent President Recep Tayyip Erdogan has declared victory in his country's runoff election, extending his rule into a third decade.
In his first comments since the polls closed, Mr Erdogan spoke to supporters on a campaign bus outside his home in Istanbul.
"I thank each member of our nation for entrusting me with the responsibility to govern this country once again for the upcoming five years," he said.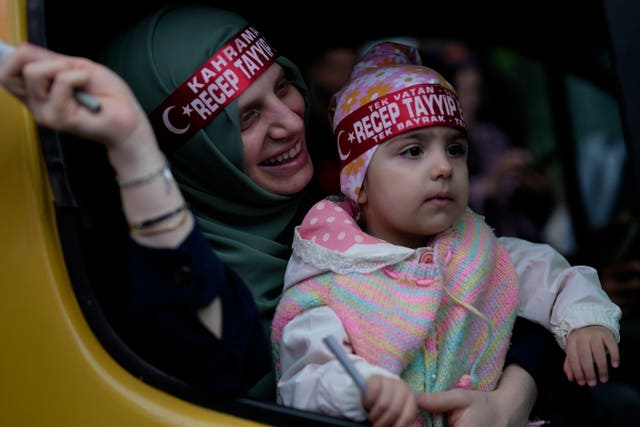 He ridiculed his challenger, Kemal Kilicdaroglu, for his loss, saying "bye bye bye, Kemal," as supporters booed.
"The only winner today is Turkey," Mr Erdogan said.
With nearly 99% of ballot boxes opened, unofficial results from competing news agencies showed Mr Erdogan with 52% of the vote, compared with 48% for his challenger, Mr Kilicdaroglu.
The competing news agencies get their data from completed ballot box counts that are gathered by personnel on the field, and are strong in different regions, explaining some of the variation in preliminary data.
Turkey's electoral board sends its own data to political parties throughout the vote count but does not declare official results until days later.
Mr Erdogan, who has been at Turkey's helm for 20 years, was favoured to win a new five-year term in the second-round runoff, after coming just short of outright victory in the first round on May 14.
In Istanbul, Erdogan supporters began celebrating even before the final results arrived, waving Turkish or ruling party flags, and honking car horns.