Senior Tories have rallied around Theresa May as she appeared to have seen off the threat of a coup against her leadership.
Boris Johnson, Andrea Leadsom and Ruth Davidson were part of a determined attempt to "circle the wagons" around the embattled Prime Minister after her ill-starred conference speech.
But party grandee Lord Heseltine claimed the Tories would face another election within two years as Brexit becomes "toxic", and the party will have to "revisit the leadership issue".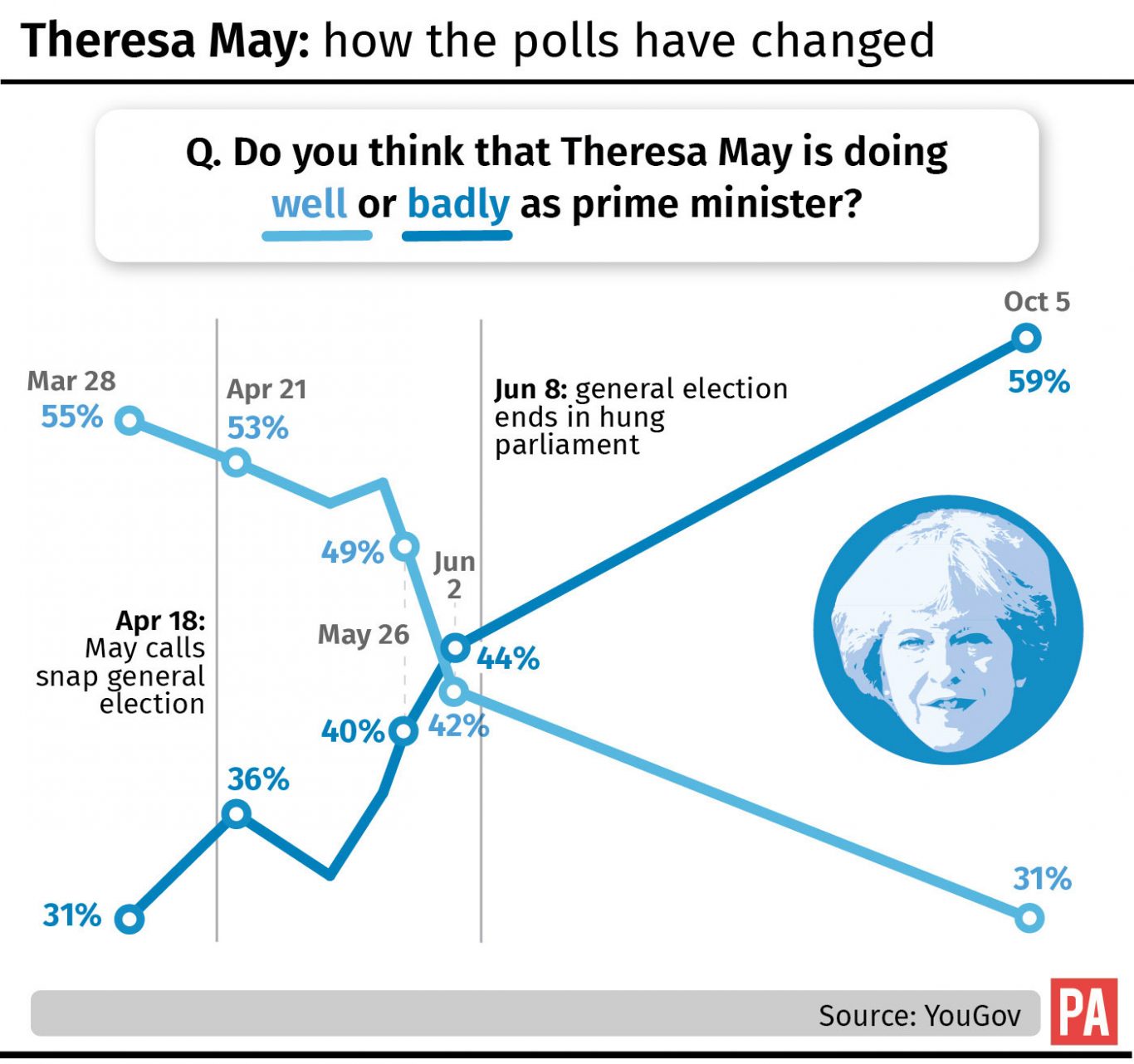 And a Tory source claimed some of the MPs who had publicly supported Mrs May actually wanted her out.
"It's totally hypocritical. Quite literally some of the people who are swearing their loyalty, Kim Jong Un-style, privately hold precisely the opposite views," the source said.
The Foreign Secretary urged fellow Tories to "get behind the PM" and turn their fire on Labour leader Jeremy Corbyn.
Scottish Tory leader Ms Davidson, like Mr Johnson tipped as a potential successor to Mrs May, urged the party to "settle down" while Commons Leader Ms Leadsom told plot ringleader Grant Shapps to "shut up".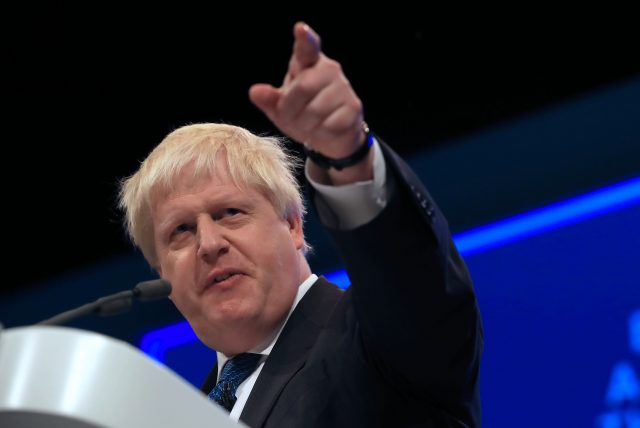 In a message on a Tory WhatsApp group, Mr Johnson said: "We have just had an election and people are fed up with this malarkey.
"Get behind the PM. Ordinary punters I have spoken to thought her speech was good and anyone can have a cold."
He told Tories to "circle the wagons, turn their fire on Corbyn and talk about nothing except our great policies and what we can do for the country".
Mr Johnson's intervention came after he faced calls to be sacked for destabilising the party following his intervention on Brexit on the eve of conference and his controversial remarks about Libya at a fringe event.
Former party chairman Mr Shapps had claimed to have the backing of around 30 MPs – with some Cabinet members also privately offering support.
But Tory MP Michael Fabricant described Mr Shapps as "embittered", while colleague Vicky Ford dismissed the Welwyn Hatfield MP as "completely out of touch", revealing "he's not even in our WhatsApp group".
As the attempted coup fizzled out, Mr Shapps was added to the group simply so colleagues could make clear their fury at his move.
The messages were "very close to cyber bullying" as the party's MPs let off steam, a source said.
Former deputy prime minister Lord Heseltine suggested the Government would collapse as the DUP would be forced to focus on domestic issues in Northern Ireland rather than on propping up Mrs May's administration in the Commons.
"I myself don't think that the Government will last through the Brexit process," he told Channel 4 News.
The Tories are "at risk of losing" to Labour, so they would have to think again about the leadership before another election, he said.
The pro-EU peer added: "The elderly voters for Brexit are dying, the younger voters are coming in at the other end. In a couple of years' time the Brexit vote, in my view, will be toxic."